"Our purpose is to help clients improve performance, satisfaction and results by using their full range of intelligence to take more intelligent action."
– Brett Richards, President, Connective Intelligence Inc.
Our Team Collaboration and Performance program provides the necessary process skills and structure that teams need to collaborate even more effectively. The Effective Intelligence® model provides a common problem solving framework to work through tough business challenges and a common language for thinking to maximize the diversity of team talents.
Connective Intelligence Inc. will help your organization build team trust while they learn to value the unique strengths of each team member within a functional collaborative environment. Participants will:
Assess individual and team thinking styles to evaluate the team strength and watch outs.
Develop effective thinking skills to improve personal, team and organizational performance.
Participate in fun, energizing team building activities to reinforce the learning of effective thinking.
Introduce a common language and practical tools to increase team collaboration and problem solving.
Increase the collaborative potential of your team with the Rhodes' TIP assessment.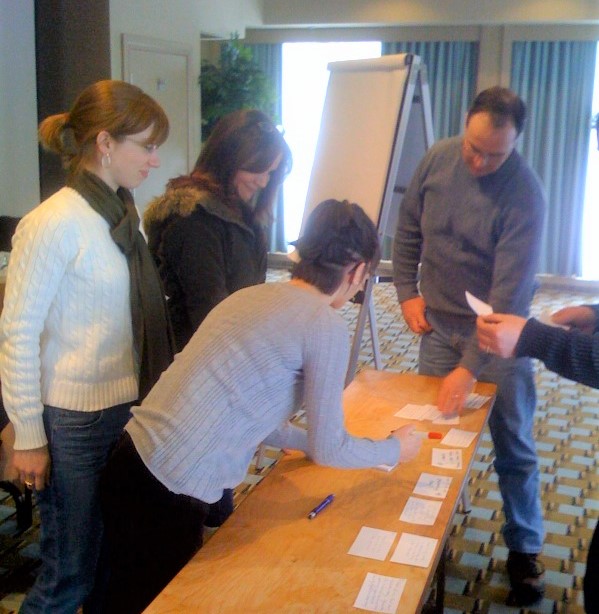 Here's What Our Clients Think:
 "If you need a program aimed at team building, delivering high energy, value and real-time business results use effective thinking. It's an effective system for working more effectively with others and achieving higher levels of productivity."
– Division Sales Manager
Finance