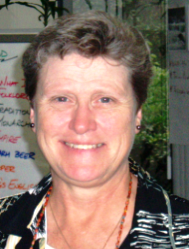 Patricia Kulesz, MEd
Pat earned her Bachelor's in Zoology, and an MEd Counseling; from the University of NH; then a Masters in Business Management from Lesley University, Boston, Ma.
As President of K-RAN, Pat is responsible for business development, client relations and new product development.  She continues to design leadership and teambuilding programs for global clients with particular skill in using psychometrics, multi rater surveys and adult action learning methodology.
Pat added coaching to her expertise in 2002 becoming a Certified Master Coach, with the Behavioural Coaching Institute, and practices a behavioural coaching method with individuals and multi level leadership teams. She continues as adjunct faculty for the Center for Creative Leadership in their Leadership Development Program and Leading Others program and as a leadership coach.
Working collaboratively with numerous consulting firms in the US, Great Britain, and Canada, she continues to develop her skills internationally.  She is currently engaged with executive leadership development incorporating assessment information, individual coaching and blended learning solutions.
Over the course of her consulting career she has added certifications in numerous assessment instruments that are part of the customization that K-RAN offers to clients:
The Hogan Assessment Systems; Team Management Systems; 360 tools for various levels; Benchmarks, Executive Dimensions, and the WAVE; Myers – Briggs Typology Indicator; FIRO-B; Effective Intelligence and the BarOn EQi; Denison Culture Survey; and The Conflict Dynamic Profile, amongst others.