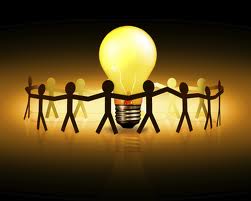 For Co-creating with External Partners
Collaborating with multiple stakeholders within and beyond your organization is rapidly becoming an essential discipline to drive effective innovation practice.
Whether your objective is to increase shared value with key, external partners or to improve customer experience, the discipline of collaborative innovation is essential.
Connective Intelligence provides a practical collaborative innovation methodology and tool kit to accelerate your organization's ability to create new value and sustain growth with your external partners and customers.