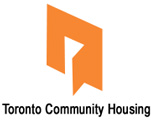 Toronto Community Housing is the largest social housing provider in Canada and the second largest in North America. It is home to about 164,000 low and moderate-income tenants in 58,500 households, including seniors, families, singles, refugees, recent immigrants to Canada and people with special needs.
Our tenants come from diverse backgrounds. This diversity includes age, education, language, sexual orientation, mental and physical disability, religion, ethnicity and race as well as increasing diversity in lifestyles and values.
Our portfolio includes more than 2215 buildings including high, mid, and low-rise apartments, and townhouses and houses.
Change Management Facilitators
Jennifer DeFour
Jin Huh
Michelle Haney-Kileeg
Keesha Abraham