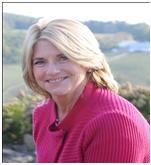 Karen M. Settlemyer, MS, MA, ACC
Karen has been successfully managing and coaching individuals for almost 20 years. She conducts needs assessments, develops and facilitates training workshops and creates personalized coaching for key individuals within organizations.
In addition to being a certified practitioner in Effective Intelligence® and Emotional Power® (emotional intelligence), Karen has earned Master's Degrees in Health Services (MS) and Organization Management and Development (MA). She has a graduate certificate in Evidence Based Coaching and is certified by the International Coach Federation.
Karen currently provides organization and professional development services. Her focus is on enhancing the performance of individuals and organizations through a variety of methods. Sales, Sales Management and Team Effectiveness are particular areas of expertise. Clients include boards of directors, committees, manufacturing companies and health care organizations.